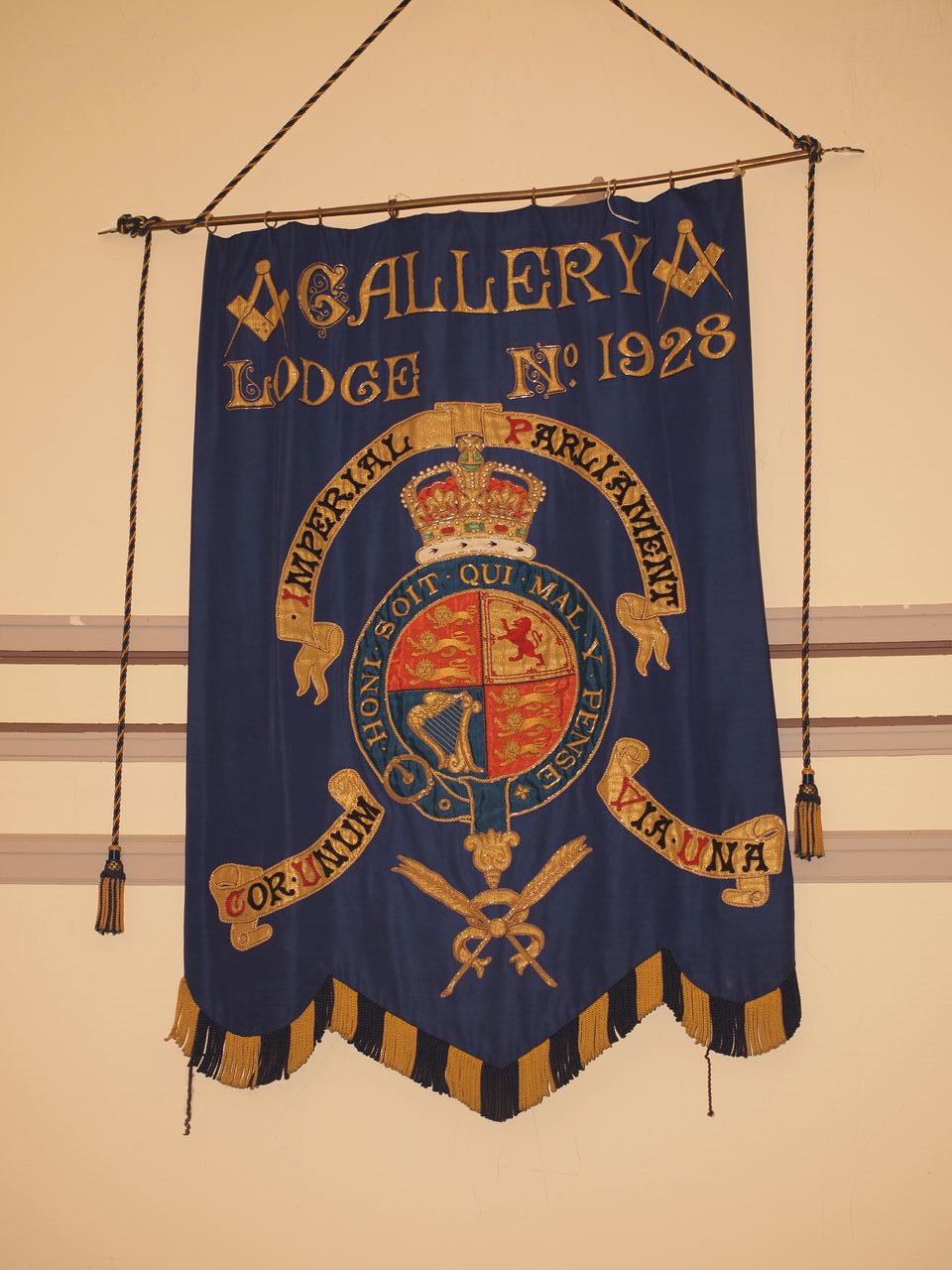 The Gallery Lodge was consecrated on 13th August 1881 and has therefore entered into its 3rd century.  To put that longevity into perspective, the Lodge has existed through the Reign of Six Sovereigns.
The overwhelming reason for the formation of the Lodge was that it would provide a masonic opportunity for journalists, many of them parliamentary reporters, who traditionally worked late in the evening and found it difficult to attend masonic meetings on weekdays.  As a result The Gallery Lodge was formed and has always met on a Saturday.
The "Gallery" in the Lodge name refers to the Parliamentary Press Gallery in the House of Commons from which many of the original members where drawn.
At its formation, the Lodge was a "closed" Lodge exclusively for journalists and indeed this was the case from 1881 to 1982.  However, changes in society and more specifically the composition of Fleet Street and The Press Gallery, from which many members were recruited, changed.  As a result the Lodge struggled to attract journalists to join and as a result in 1982 the Lodge became a Lodge "open" to all men regardless of their profession.
These days the Lodge has members drawn from a wide variety of trades, professions and Services. There are now only a few journalists however we are all very proud of the Lodge history and the Lodge Banner reminds us of it with the inclusion of the Parliamentary Coat of Arms.
The Lodge has members between the ages of 19 and 80 and the culture of the Lodge is friendly and welcoming.  We are friends and there is much companionship and encouragement.
Gallery Lodge always welcomes and embraces new members whether they are new to Freemasonry or already Freemasons.